Colin Daley Quinn to Appoint Two New Directors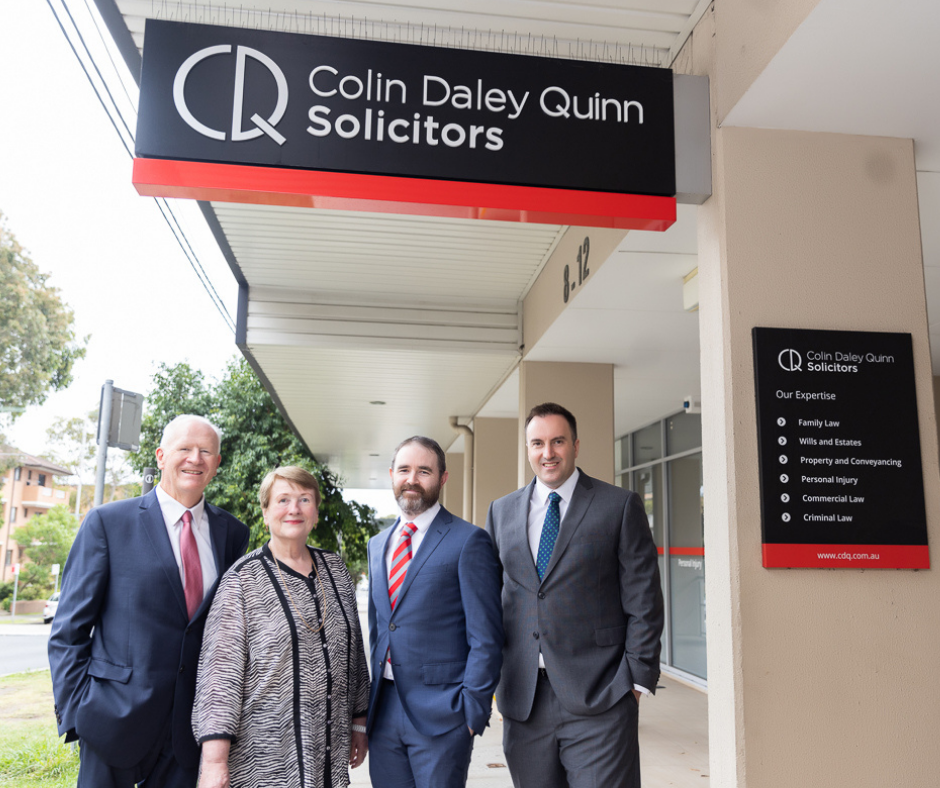 The Partners and staff at Colin Daley Quinn Solicitors are delighted to announce that senior solicitors Nicolas Moore and David Pena were appointed Directors of the firm, effective 1 February 2022.
According to Geraldine Daley, the appointment of both Nicolas and David to the position of Director provided an opportunity to consolidate expertise within the firm and ensure its longevity.
"CDQ has been family owned for over 80 years. My father, Colin Daley, started the firm in 1938 before my brother Tim and I took over as Directors. Appointing Nicolas and David as Directors means that we can ensure the longevity of the firm and continue the tradition of providing high quality legal advice to our clients. Tim and I are delighted that both Nicolas and David have taken up this opportunity. We have been working together for many years and we truly value their experience, insight, and commitment to our clients. We are looking forward to the next exciting chapter in the history of CDQ!"
Nicolas Moore has been with CDQ since 2005. He started with the firm as a law graduate and has developed significant expertise in the fields of commercial litigation, criminal law and wills and estates law. Nicolas has a particular interest in the highly complex field of wills and estates law and recently qualified as a NSW Law Society Accredited Specialist in this area. He leads the CDQ Wills and Estates team and prides himself on being hard working, accessible to clients and responsive to their needs.
David Pena is an Accredited Specialist in Personal Injury Law. He began his career working as a Court Officer to a NSW Supreme Court Judge and joined CDQ in 2010. David is an empathic lawyer who is passionate about ensuring all individuals have access to justice and the best possible legal representation. His unique experience in the Court system, coupled with his expertise and in-depth knowledge of the law has been invaluable to CDQ's clients who feel they are in 'safe hands' when David is representing them.
The combined team of Geraldine and Tim Daley, Nicolas and David will provide stability, professionalism and integrity moving forward. As a team, they are also looking forward to growing and developing the practice to meet the needs of clients in and around Southern Sydney, whilst maintaining the personalised service and community spirit for which CDQ is renowned.
Back